Date 2023-01-24
Location Beirut, Lebanon
Organizer Lebanese Alternative Learning
Through its partnership with the Deutsche Gesellschaft für Internationale Zusammenarbeit (GIZ) on behalf of the German Federal Ministry for Economic Cooperation and Development(BMZ), LAL has not only scaled Tabshoura digital school content but specifically addressed the limited access of students to the internet, due to frequent power cuts and the worsening cash crisis by developing an offline App, the 'Tabshoura App' that allows children to download lesson units and use them offline. With public schools currently being closed, increasing the number of children with disrupted access to education, 'Tabshoura' will make education accessible anywhere, anytime to all children. LAL's programs will be downloaded on the 60 000 tablets, which are provided with the financial support of Germany, and will be distributed to a big number of public schools all over Lebanon. LAL's program are also currently accessible via the national platform Mawaridy, based on an agreement between LAL and the Center of Research and Development (CRDP). 
LAL announced the launch of the offline App through an event, that took place on Tuesday, January 24 th at the Abou Khater amphitheater of the Saint Joseph University. It is called Kelna LAL 3elm (all for education), "Our journey through digital education". The event was under the patronage and in the presence of the Minister of Education and Higher Education (MEHE), Mr. Abbas Halabi, and in the presence of the German ambassador to Lebanon, Mr. Andreas Kindl. Were also present, Mr. Imad Achkar, the director general of Education, Professor Hiam Ishaak, president of CRDP, Mr. Thomas Mueller, GIZ Lebanon, Country Director, Ms. Lama Zeinoun Tabet, Director of the GIZ SUFA Project in Lebanon , the amazing SUFA team, LAL partners and several representatives of education institutions, international agencies, public and private schools, and education centers.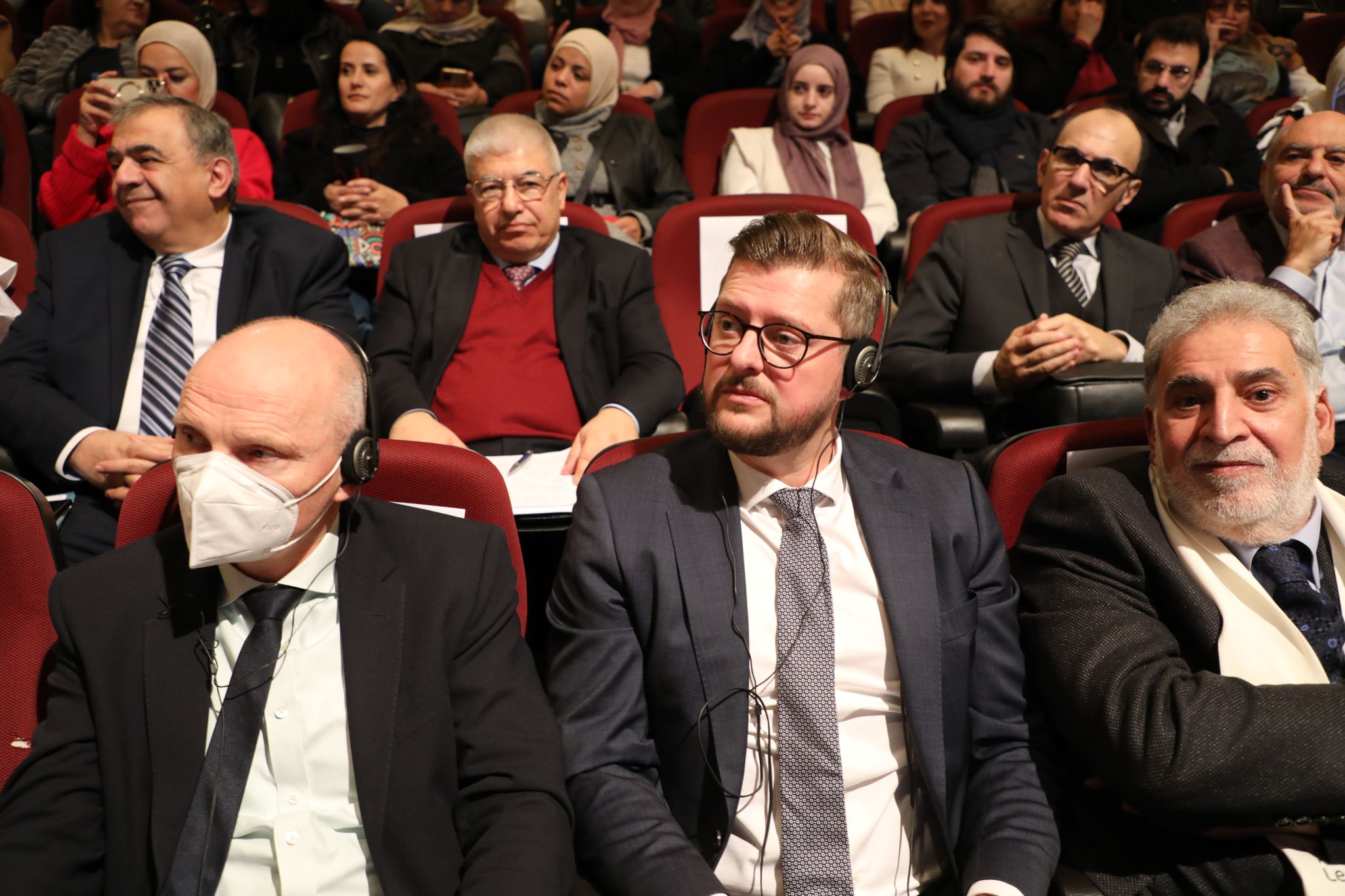 Nayla Zreik Fahed, LAL's CEO, introduced the programs and their impact. "LAL's mission is to provide free education to all through digital. Digital must play a role in education equality, providing an inclusive, free, and high-quality education. LAL played its role by providing a solution to the educational crisis that the country is experiencing; today 50,000 students are using Tabshoura platform, we aim to reach 200,000. In his speech, Mr. Thomas Mueller, explained that "Tabshoura App is a wonderful opportunity for students to study remotely and to educate themselves offline. It's a great achievement that we all together found a solution not only for the students to access the programs offline, but also for teachers and administrators to make processes more efficient. Soon students will receive tablets through which they can access Tabshoura." Mr. Andreas Kindl declared that "Education is the key that enables hundreds of thousands o fboys and girls in Lebanon to break through the cycle of poverty.' Finally, the minister Mr. Halabi thanked the German Embassy and GIZ for their support and cooperation to help the MEHE, especially in the procurement of 60,000 tablets to be distributed in number of public schools, and LAL for their role in the education in Lebanon. "It's pity that during this day of International education, our schools and administration are closed because of the strike that I understand, we have reached a new agreement and solution with the Prime minister to help the teachers in these difficult times, we cannot stop the education, and this is why I ask all teachers to come back to schools in order not to lose more time."
After the event, the guests were invited to visit LAL booths and discovered all the various programs developed by the association. They had the possibility to test Tabshoura platforms with its different components Early Childhood Education, Elementary Cycle and Middle School, in its online and offline versions, which are available in French, Arabic, and English, to learn more about the non-formal education programs, and to get acquainted with other co-curricular projects, Lalmoudaress, a platform dedicated to all Lebanese teachers and other LAL Digital Solutions that can benefit any other education organisation.