Mission
To design high-quality digital education programs by leveraging technology's transformative potential.

Vision
To capitalize on the equalizing force of digital solutions to make education accessible to everyone.

Core Values
What are our 5 core values?
Equity
We embrace the differences, celebrate diversity, and try to break the barriers to inclusion. We strive to ensure that every learner, regardless of their background, abilities, or circumstances, has equal access to high-quality digital educational resources, experience and support. We are dedicated to breaking down barriers and promoting fairness to empower all individuals to reach their full potential.
Integrity
With uncompromising ethics, we operate transparently and responsibly. We respect the confidentiality of user information and ensure that their data is used solely for the purpose of enhancing their educational experience. We commit to maintain the highest standards of accountability, fostering a culture of trust and respect with our users, partners, and stakeholders. Our dedication to integrity means that users can trust us implicitly with their personal and educational data, knowing that we prioritize their privacy above all else.
Innovation
We commit to continuously explore new possibilities cutting-edge solutions to develop creative learning experiences that engage, inspire, and empower learners in a rapidly evolving digital age. We mainly innovate in solutions that make education more accessible, inclusive, and effective.
Comprehensive Learning
We strive at shaping well-rounded individuals who are not only academically proficient but are informed autonomous thinkers to drive the change we want to see in our society.
Collaboration
We commit to working cooperatively in establishing productive partnerships with education partners for the betterment of our organization, the communities we serve and the country. Through these partnerships, we strive to improve education and the quality of life to ensure a better future for all.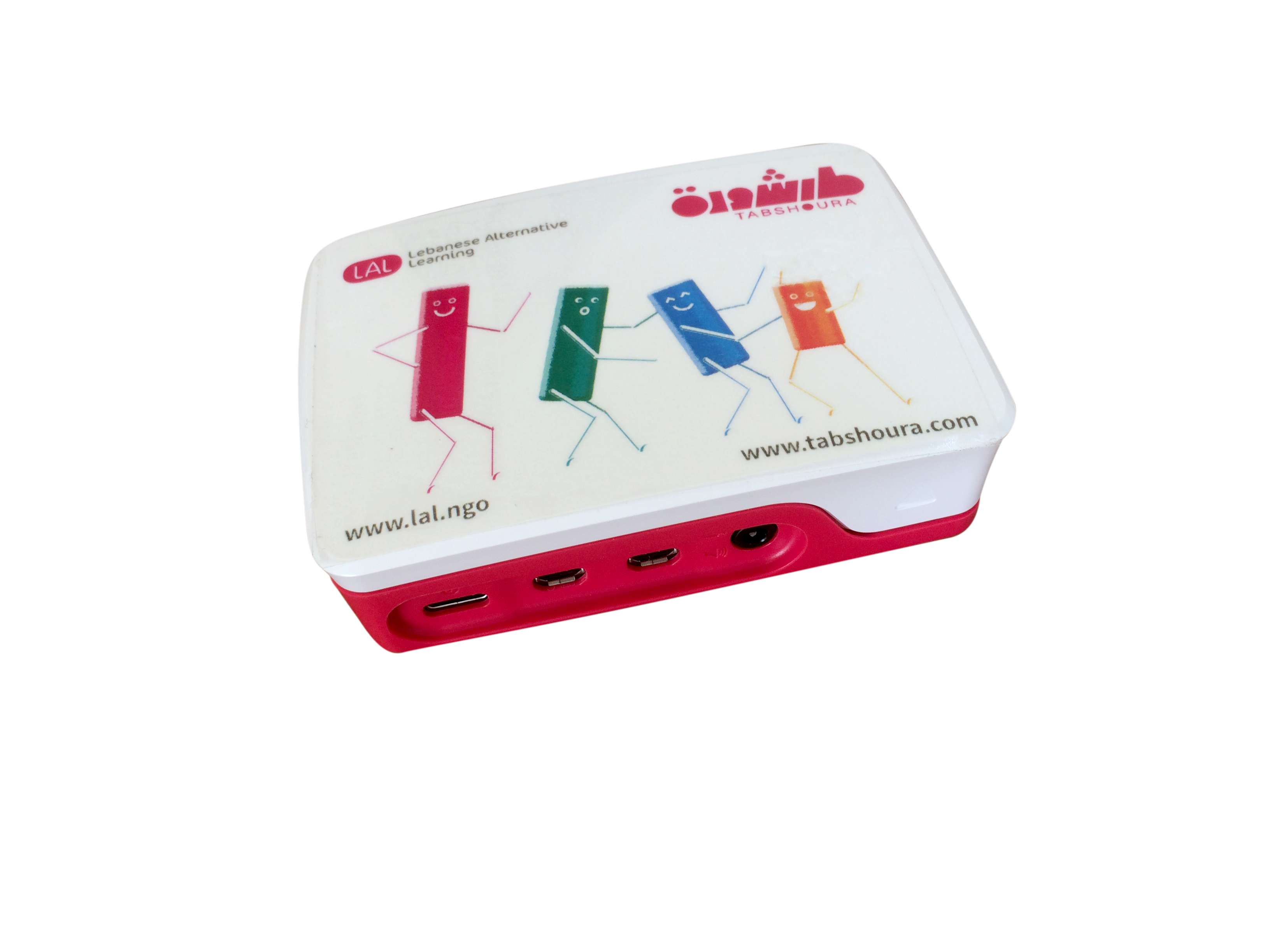 Our story began in 2013 in a children's hospital. Two like-minded colleagues, Nayla (a French Literature Professor), and Nagi (a New Educational Technology Professor), met with Mireille, leading "Myschoolpulse", a non-profit organization bringing school to hospitals. Acting on the acknowledgement that children suffering from long term illnesses found hope, joy, and normalcy in learning, they partnered to create a first draft of an e-learning platform.
To scale this initiative, Nayla and Nagi founded the Lebanese Alternative Learning ("LAL"), an EdTech NGO that strives to give every child access to free quality education, and developed further their digital learning platform, giving it the name of Tabshoura.
Since LAL believes in using technology as an equalizing force to reduce the gap between privileged and underprivileged access to education, it also focused on reaching underserved areas by innovating in offline solutions.
In 2021, LAL felt the need to support educators and launched the Lalmoudaress initiative. LALmoudaress mission is to provide educators with a library of content built with educators for educators.
Today, LAL deploys its content across Lebanon through partnerships with non-governmental organizations, community-based centers, private schools, and the public-school sectors.