Vision
To make access to education a right, not a privilege. 

Mission
To provide interactive digital support programs for students and teachers from underserved communities as well as ed-tech services to educational institutions.

Values
LAL values integrity, teamwork, honesty, diversity, and trustworthiness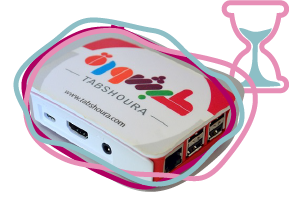 IT ALL STARTED 
BACK IN 2013
Our story began a few years back in a children's hospital. Two like-minded colleagues, Nayla (a French Literature Teacher), and Nagi (a Professor in New Educational Technology), realized that children found hope, joy, and normalcy in learning. Consequently, they decided to support these children and therefore created LAL!
Lebanese Alternative Learning ("LAL") is an ed-tech NGO that strives to give every child access to free quality education. This is done through online digital programs and offline access solutions. Since we at LAL believe in using technology as an equalizing force to reduce the gap between privileged and underprivileged access to education, we created Tabshoura!
Tabshoura ("chalk" in Arabic) is a free e-learning platform that's aligned with the Lebanese curriculum and available in Arabic, English, and French. It offers digital support programs built on 21st-century skills fostering autonomy, creativity, and critical learning. Because of the unreliability of electricity and lack of internet connection in remote areas, we needed an offline solution. This is why we created Tabshoura-in-a-Box!
Tabshoura-in-a-Box is a pocket-size offline server that runs on a power bank. It acts as a hotspot and allows up to 30 students to use the interactive digital content simultaneously.
Today, LAL deploys its content across Lebanon through partnerships with non-governmental organizations, community-based centers, private schools, and the public school sectors. The content in question is adapted to local needs and co-created with local education experts.