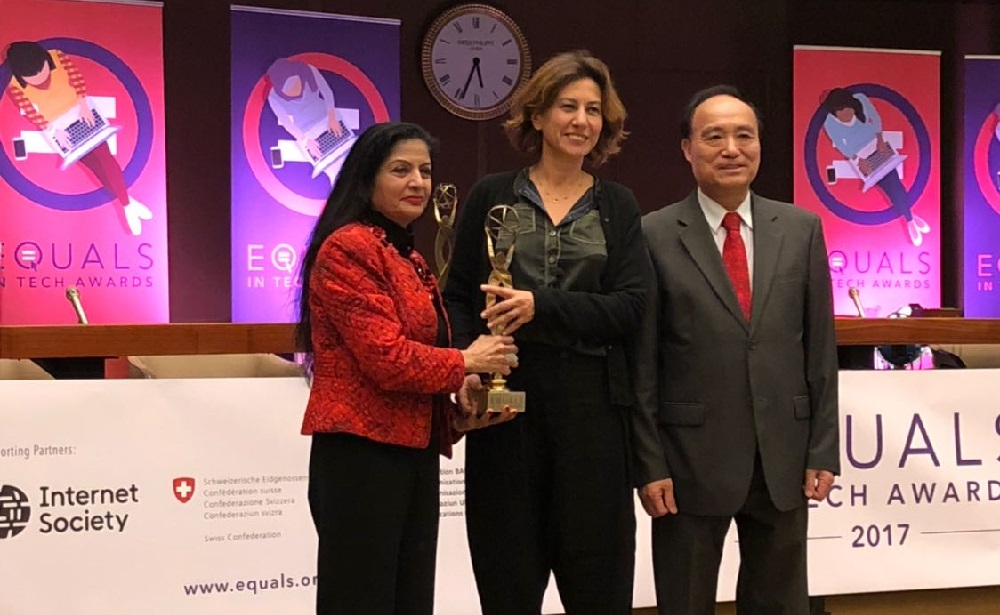 Nayla attended the EQUALS in Tech Awards 2017, organized by ITU and UN Women as a contribution to EQUALS, the global partnership and multi-stakeholder network created to promote awareness; build political commitment; and leverage knowledge and resources to achieve digital gender equality at both the global and national levels.
ITU and UN Women have been recognizing innovative women, organizations and initiatives in technology for several years now; The idea for the first global award emerged in 2014.
This year, almost 300 worthy projects were nominated, from over 70 countries worldwide. 3 categories: ACCESS, CONNECTIVITY and LEADERSHIP, 15 projects shortlist and 3 winners.
LAL won the ACCESS category and Nayla received the Award in the name of LAL and the Tabshoura team.
And here are links to the Equals Website :
 Outstanding initiatives bringing digital tech opportunities to women in Lebanon, Afghanistan and Costa Rica win at 2017 EQUALS in Tech Awards
Meet the EQUALS in Tech Awards winners: Tabshoura in a Box