Date 2018-05-02 – 2018-05-04
Location re:publica 18 GmbH – Schönhauser Allee 6/7 – 10179 Berlin – Germany
Category Conferences & Seminars
Organizer re:publica 18
Website https://18.re-publica.com/en
Nayla was invited as a speaker to the re:publica conference in Berlin by the Federal Ministry for Economic Cooperation and Development (BMZ). re:publica was held in an old train station completely transformed for the event. Music, food stations, and exhibitions welcome you in a very young and tech environment. There were 11 stages, a maker space both indoor and outdoor, meet-up spaces and pop-up room.
This year's motto was POP. "POP the filter bubbles, step out into the public and make net culture and politics tangible for everyone."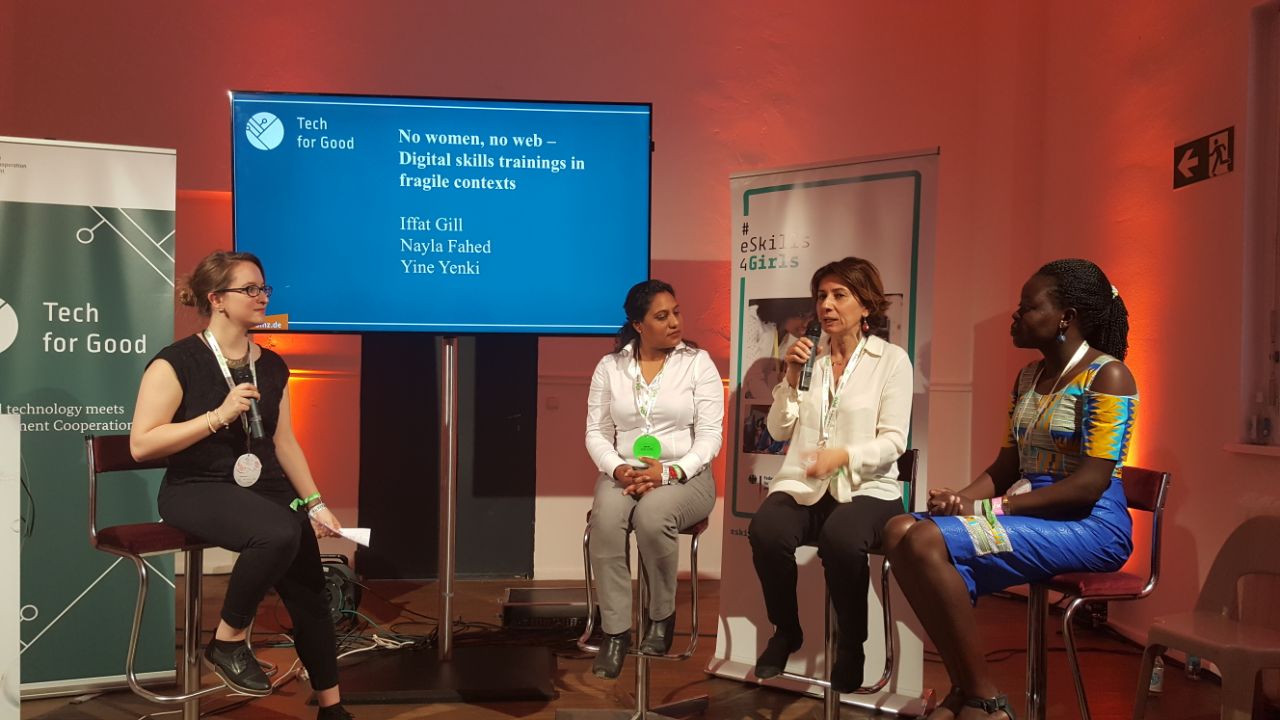 BMZ actively participated in the conference. They had a 3 days' program with multiple speakers from all over the world under the Tech for Good program: "Digital technology meets development cooperation".
"Make the world a better place one tech solution at the time."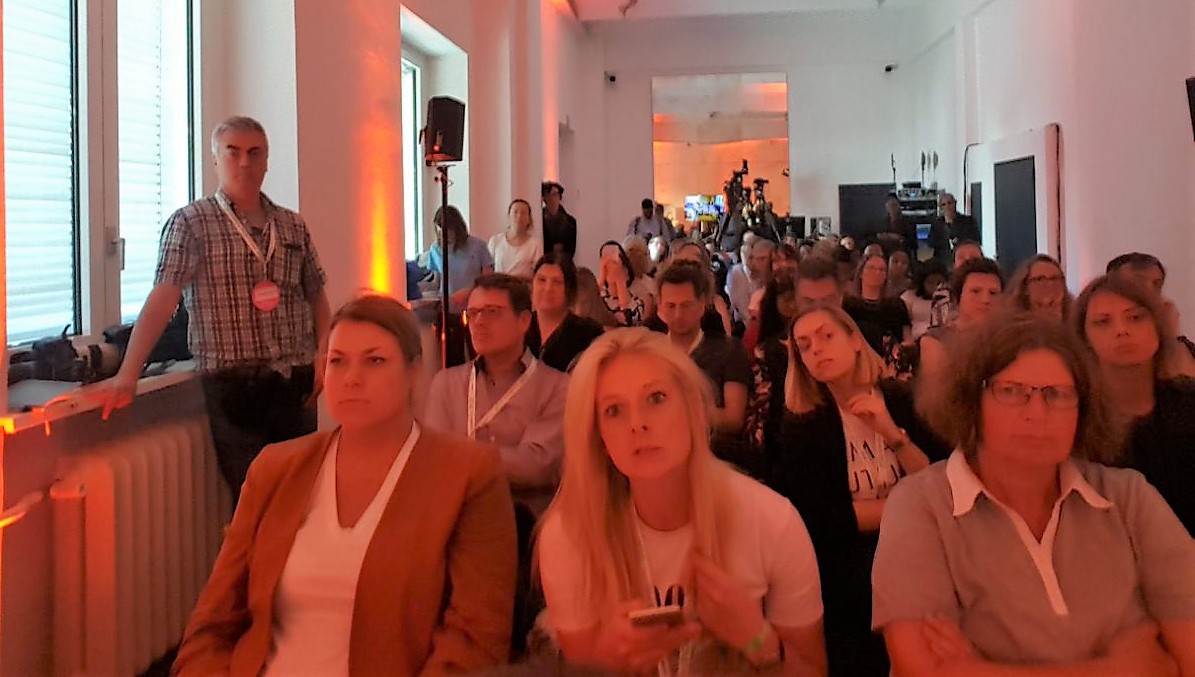 Nayla's intervention was part of the "No women, No web" session held on Friday at 1:45. Nayla took the stage with 3 other participants: Eva Yayi, Mawa Upele, Yine Yenki Nyika and Iffat Gill. She gave a Pecha Kucha presentation about the Tabshoura-In-A-Box project, which is based on Nicola Martignoni's MoodleBox, and answered questions about women, technology, and emergency education.
During her stay in Berlin, Nayla was also invited to a cocktail at BMZ's offices and attended several talks and workshops.