We consider the interns and volunteers at LAL as fellows, who share our mission to give every child access to quality education through digital progams.
Because we rely strongly on the work of our fellows for the development of our programs, we want to maximize their fellowship experience. That is why we created LAL's Fellowship Program.
Before the start of your fellowship, this page will provide you with all relevant information about our work and the possible ways to engage with us. Once enrolled, you will gain access to a internal fellow blog, which will allow you to keep track of your fellowship progress. After the end of your fellowship, you're welcome to join an alumni fellow group, which will help you stay in touch with LAL.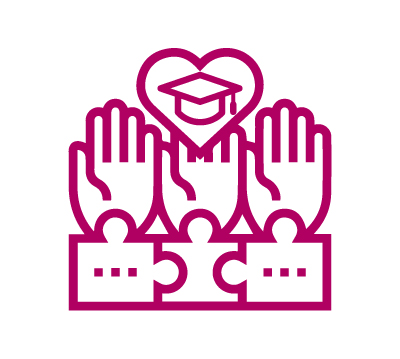 If you are a university student or you just graduated and you want to gather
professional experiences and help others,
come and get involved!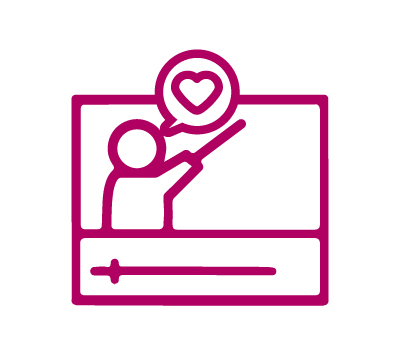 If you already have professional experience and you want to invest some of your time to give back to society for a good cause,
come and help us grow!
General Information
LAL welcomes fellows with different educational backgrounds.
The fellowship takes place in our office in Beirut.
You can work on a full time (30-35 h/week) or on a part-time (10-15 h/week) basis for a minimum period of 4 weeks.
The working hours are flexible and digital work can be completed from home. However your are required to come to the office at least once a week.
Requirements
In general, we're looking for candidates with basic computer skills, who share our passion and commitment for helping vulnerable groups through digital education.
Depending on your chosen field of work, you may have to fulfill some more specific requirements. Please find these described in the graph below.
What do you get
You gather practical experience related to your field of study. At LAL we strongly rely on the work of our fellows, so you're not going to get bored.

You get to know the work at an NGO and partner humanitarian organizations.

You can implement your own ideas for a project.

You join a network of like-minded people dedicated to education.

You get to know other fellows from all over the world and gather multicultural experience.

You get a certification of your accomplishments.
Certification
At the end of the fellowship LAL would provide you with an official certificate, describing the training you received, the tasks you have accomplished and the number of hours you have completed.
Application and enrollment
You can apply Here!
Enrollment is possible any time of the year. We are always in need of extra support
Tasks
You can support us in different fields of work, depending on your interests and skills.
In the graph below you will find the descriptions of possible fields of work, examples of related sub-tasks and specific requirements for each task.
In the graph we depicted LAL's working process to show how the fellow tasks are related to the different stages of the process.
To develop interactive content, which makes learning an interesting activity,
we use the H5P-plugin with Moodle.
Working with H5P is very user-friendly and intuitive.
If you want to prepare before the start for your volunteering, you can explore the Tutorials for authors on the H5P Website by clicking on the icon below
You'll learn how the authoring tool works for many of the existing
content types.