Date 2018-03-26 – 2018-03-30
Location UNESCO – Paris
Category Conferences & Seminars
Organizer UNESCO – ITU
Website https://en.unesco.org/mlw/2018/
For the second time, a representative from LAL attended the MLW in UNESCO Paris (March 26, 2018 until March 30).  Nagi Ghorra, Co-Founder and Vice President of Lebanese Alternative Learning joined and participated in this important event.
Day 1 – Workshops – Monday 26 March
9:15-9:45 Opening plenary, David Atchoarena, Director for Policies and Lifelong Learning Systems, UNESCO
9:45-11:15 Designing digital standards for education in crises (along with Google.org and Learning Equality)
Presenters: Maren Kroeger, UNHCR; Lauren Lichtman, Shivi Chandra and Devon Rueckner, Learning Equality, United States.
This workshop is the continuation of the one we had in Qatar during the WISE summit. The results of the consultations were presented and building from these initial findings, participants will be invited to share their perspectives and to collaboratively prioritize different dimensions, characteristics and principles of digital content production, discoverability, and alignment that could be used to establish standards for digital content, and its application towards skills development.
11:45-13:15 The power of digital gaming for literacy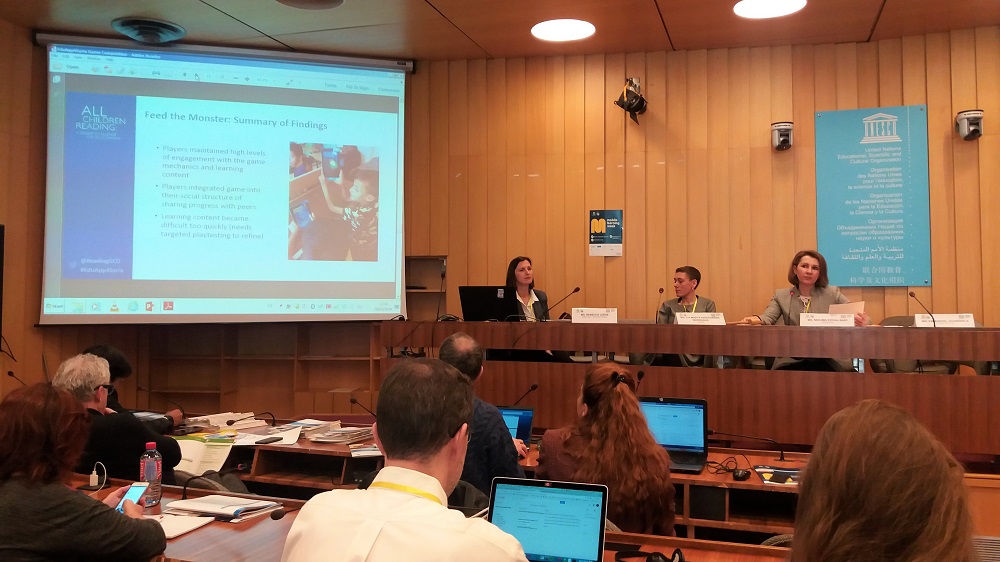 Presenters: Rebecca Leege, World Vision – All Children Reading, United States; Liv Marte Nordhaug, NORAD, Norway; Nedjma Koval-Saifi, INTEGRATED, Jordan; Francesco Cavallari, Video Games without Borders, Spain; Emmanuel Guardiola, Cologne Game Lab, Germany.
A very interesting session where Antura and the Letters and Feed the Monster apps were presented as well as a presentation of a rigorous impact evaluation. We had the opportunity to meet the teams, test the apps and discuss the challenges.
14:30-16:00 Holey Pipelines: The experience of MIT in developing capacity amongst refugees and host communities in the Middle East.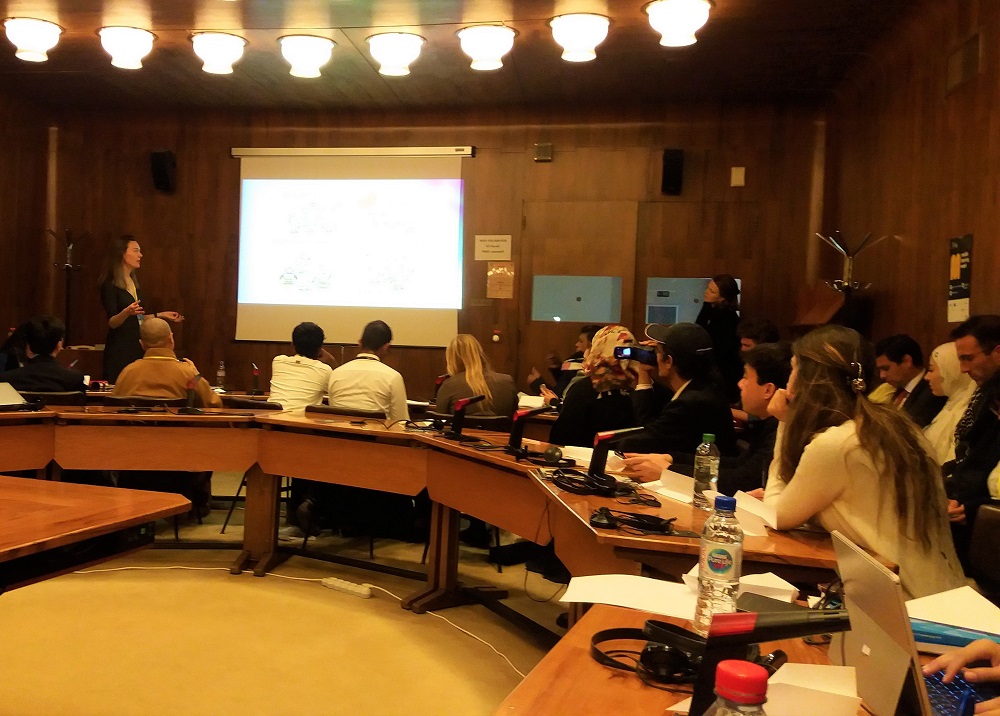 The MIT Refugee Learning Accelerator supports teams of computer scientists from the Middle East to create technologies for refugee learners. Geneviève Barrons presented the experience very accurately, which concerns LAL's The ALTERNATIVE  team. She pointed out the challenges the teams had to face and the difficulty of having them accept taking risks and failing. She highlighted the lessons learned and unveiled the changes of next year's experience.
16:30-18:00 Moodle: A Mobile Vehicle for Empowering Educators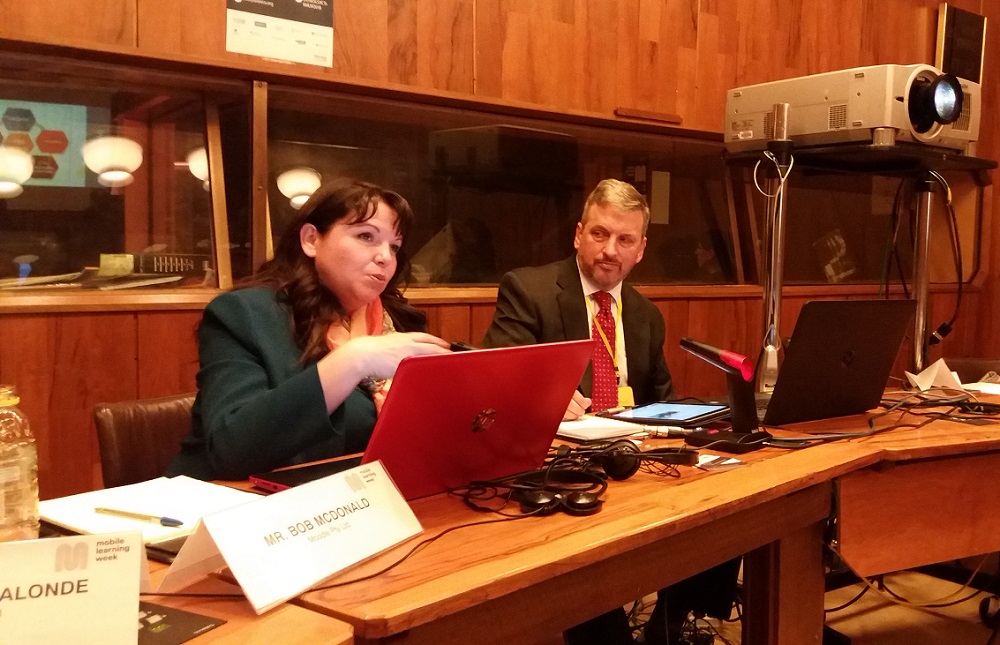 Presenters: Solange Lalinde and Bob Mcdonald, Moodle Pty Ltd, United States
An interesting presentation where we learned about the Moodle Certified Educator Program. While discussing, the presenters announced a new fully operational Moodle offline App where every native Moodle function is implemented.
---
Click here to access the Final Report of the Mobile Learning Week 2018